Veneers
Interested in Venners?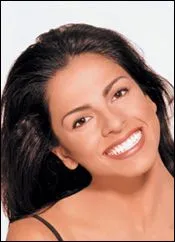 In just two or three dental visits, veneers can reverse years of stains caused by foods, caffeine and tobacco use.
Special thin laminates, called veneers, can often be used to correct discolored, worn down, cracked and chipped teeth. Veneers can also be used to close unsightly gaps between teeth.
An impression of the tooth must be made and a veneer molded by a lab technician. Because veneers require a small amount of enamel to be removed, they are permanent and non-reversible.
The process involves buffing the tooth, removing an extremely thin layer of the tooth to allow for the thickness of the veneer, an impression of the tooth, and final bonding of the veneer to the tooth with special cement. A special light is used to complete the process.
Lumineers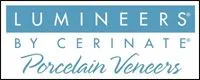 LUMINEERS is a terrific cosmetic solution for permanently stained, chipped, discolored, misaligned teeth, or even to revitalize old dental crown and bridgework. LUMINEERS are porcelain veneers that can be made as thin as a contact lens and is placed over existing teeth without requiring painful removal of sensitive tooth structure (unlike traditional veneers.)
LUMINEERS can only be made from patented Cerinate porcelain. This revolutionary porcelain is crafted through a proprietary process unavailable anywhere other than the Cerinate Smile Design Studios owned by Den-Mat Corporation. In just two or three visits to the dentist, LUMINEERS provides a custom-made smile clinically proven to last up to 20 years.
Permanent, Pleasant, Painless
For More Information Go To:
https://www.lumineers.com/
Our dental veneers patients visit us from West Jordan, Riverton, Salt Lake City, Sandy and South Jordan in Salt Lake County, UT.
Do you want Veneers? Call Salt Lake Smiles West Jordan, UT
at (801) 568-0172 for more information!